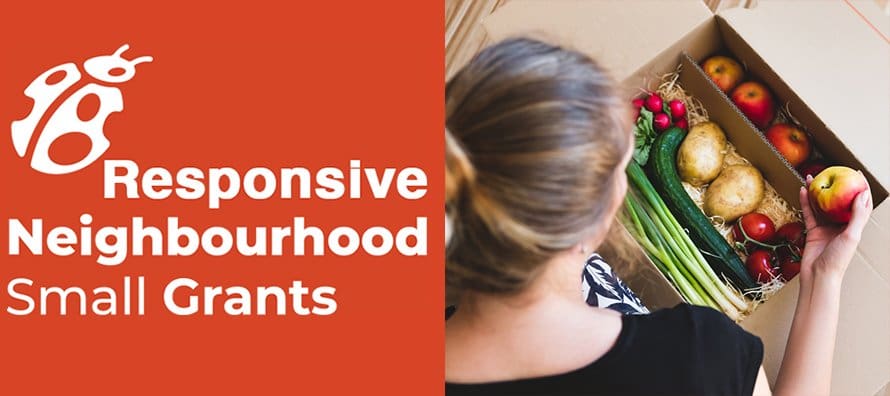 Hi there BEPRA members and residents of Bruce Eriksen Place.
I am pleased to announce that I have successfully applied for and  have received a small grant from The Vancouver Foundation.  Originally I made the application for the BBQ under the  Neighbourhood Small Grant program (which we are still eligible to receive when we are back to normal).  I just deposited the Cheque this afternoon.
As a result of SARS-CoV-2 AKA "Coronavirus" The Vancouver Foundation responded with the "2020 Responsive Neighbourhood Small Grant".  (ES-RNSG-20-1-011 Carnegie, Ray-cam and Strathcona)
The application / proposal was to use the funds for : "BEPRA FOOD HAMPER PROJECT and Nextcloud Video Talk Server"
The BEPRA FOOD HAMPER PROJECT:
The project is self explanatory. We will be putting together a modest dry goods package for each apartment. The parameters are that we provide non perishable food stuffs and distribute them with "Social distancing" in mind  when it comes time to distribute them.  The budget is very humble and since we are not going to be preparing the food such as in the case of our annual BBQ's we will have to purchase items pre packaged and that is going to be a challenge to stretch the funds. In any event we will endeavour to get the biggest bang for the buck 🙂
Please visit the site often and look for posted notices about the details when they are available.
Nextcloud Video Talk Server:
Meetings with colleagues, customers and partners – have a personal conversation with one click.

Keep conversations private with Nextcloud Talk.
As part of the social distancing aspect of the grant I have configured a Nextcloud server for our use.
The following is an excerpt from the grant application I submitted for review.
"The Beneficiaries of this Nextcloud Nextalk (ZOOM LIKE MEETING SERVER) will be Bruce Eriksen Place – Residence (380 Main Street) – Not for profit The Listening Post – Not for profit Bruce Eriksen Place Residents Association – Unincorporated / Not for profit

For The Outreach work we can use this platform to provide one on one video "listening sessions" that can be used by anyone with access to a web browser. It is a place to document needed repairs in the common areas and residents suits – Management and maintenance would be encourage to read the request for repairs / work order online and examine the problem via pictures, videos, and even live video chat streaming. Keeping person to person contact at a minimum.

Why not just use Zoom or Skype?

We hope to use the system to create a resident owned IP Security Camera system.

Residents would be able to see a live video stream not of a conversation but of the principle entrance of the building. As well it will be made available to the two not for profits The Aboriginal Front Door @384 Main Street and The Listening Post
The server is here: https://001.dock.ga/nextcloud
A portion of the funds are to be used to cover the bare bones server costs for at least the next year I have been donating the money to keep us live thus far. The Virtual private server is from a datacenter company based out of Ontario.  These funds are to be used to keep this website and the Listening Post online. This does not cover the cost of the domain names or the server configuration or administration, I will continue to provide that at no cost to us.  If you would like to donate please contact me, any amount in kind would be appreciated and accounted for.
Note: The grant allowed for up to $350.00 as a honorarium and or to cover the cost of a physical computer  / software. I am happy to report that every penny is going into the project and not my pocket 🙂  I have chosen the Nextcloud server code as it is open source and thus it keeps the cost down but it does require Linux administration to operate and maintain it…. I will be giving my time and skillz so we should have no surprise costs.
As with everything the question is will we as a community adopt and make regular use of our private online voice video and document server….?  Only time will tell. I will provide the tools and support, I encourage you members and residents to get involved and help shape this project.
Please contact me to get an account set up starting today.
As always NHS and Terra Property management are welcome to make a contribution of any amount.
Last but not Least I want to give a very warm and sincere thank you to our division contact   /  liaison to The Vancouver Foundation Roberta Robertson.